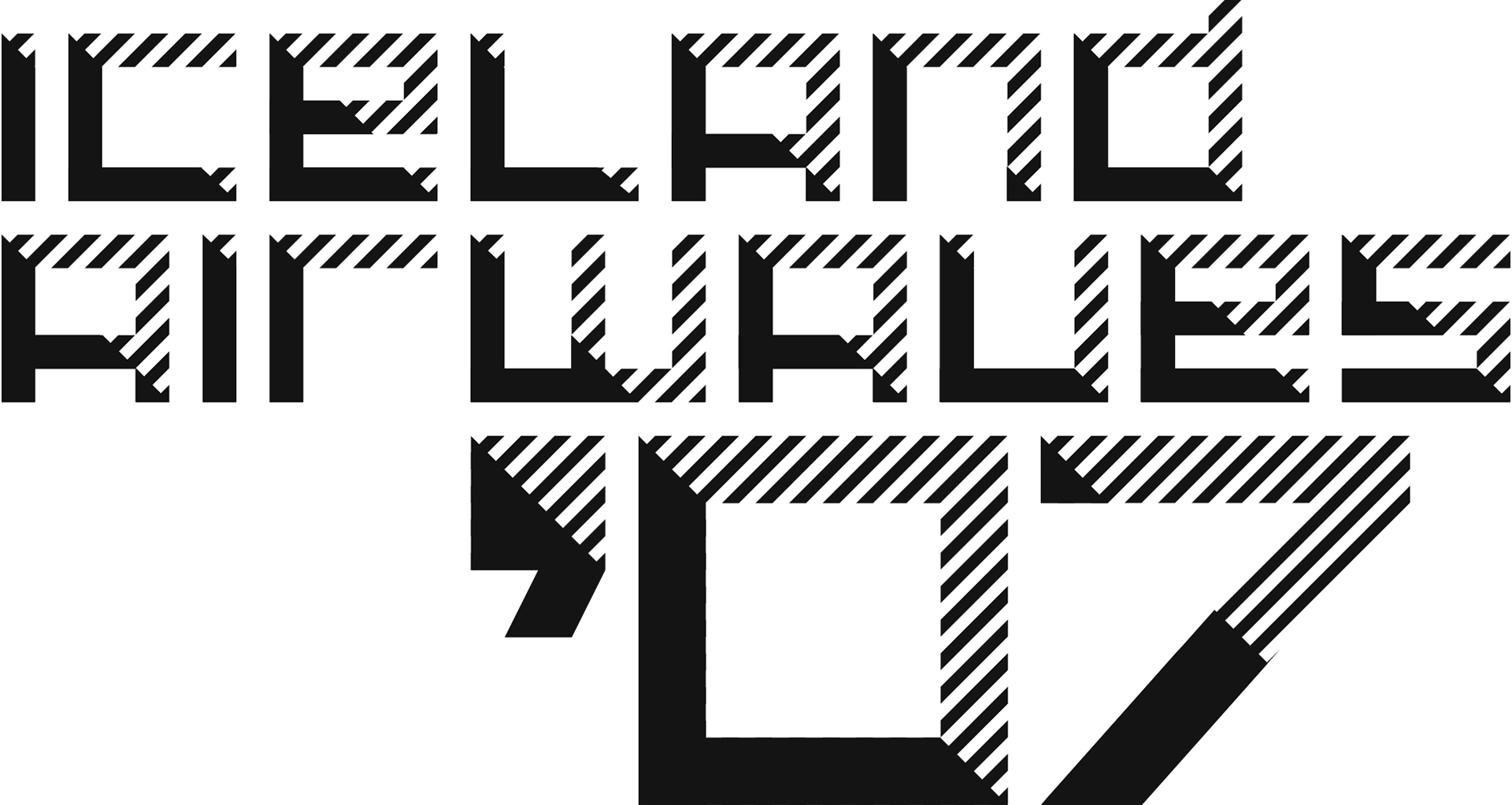 By 2007, Iceland Airwaves had really hit its stride, in a society which was at the peak of exuberance and optimism. The music was Electro, Nu-Rave and cheerful, upbeat Indie Rock. 

This year's logo was an explosion of colors. In total I designed 16 color versions and a black-and-white for screenprinting. The off-venue concert scene was exploding, and the logo set had logos that fit any template and genre.

The first round of ads was a homage to the energy and backbone of the festival: the up-and-coming local bands. The line-up posters had until then divided bands into three groups, headliners, the bigger names and the smaller names. To give the hardest working musicians their due, I created posters that put every single band playing up there in big letters. We printed 35 different versions to fit in every band, using the 16 color groups from the logo.

The second round of ads was a photo set continuing the theme from the previous years. This time we shot musicians and their tattoos.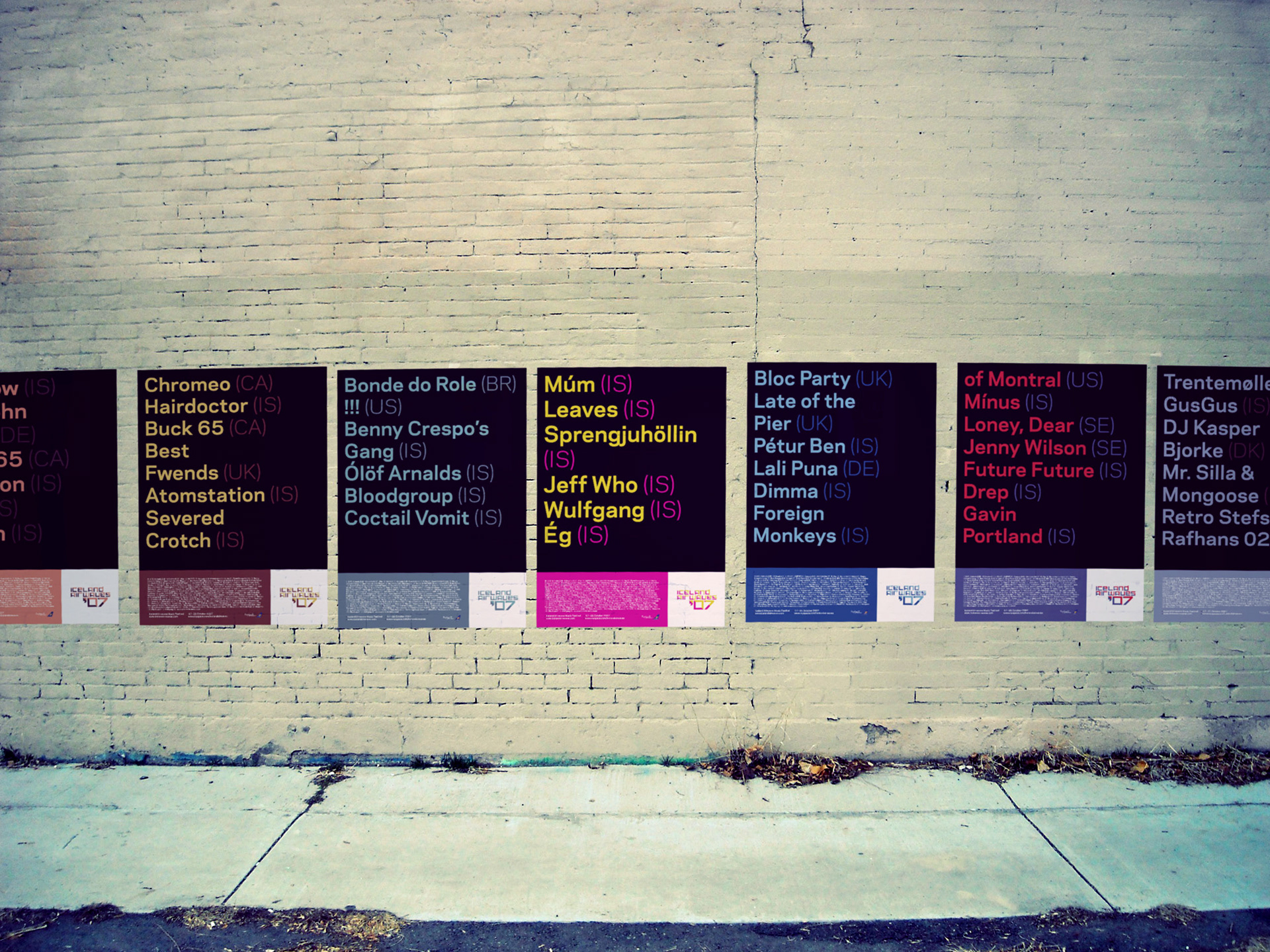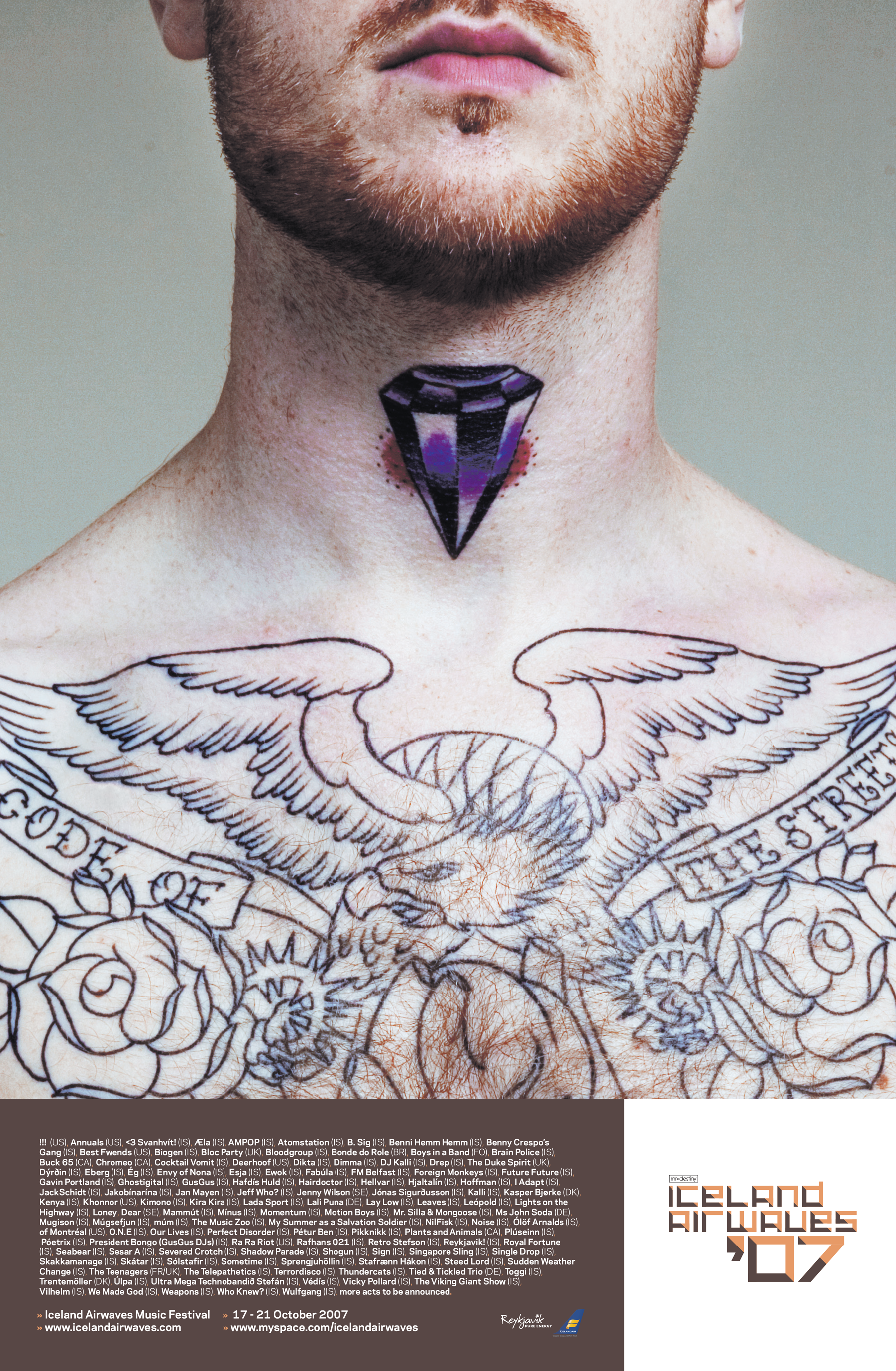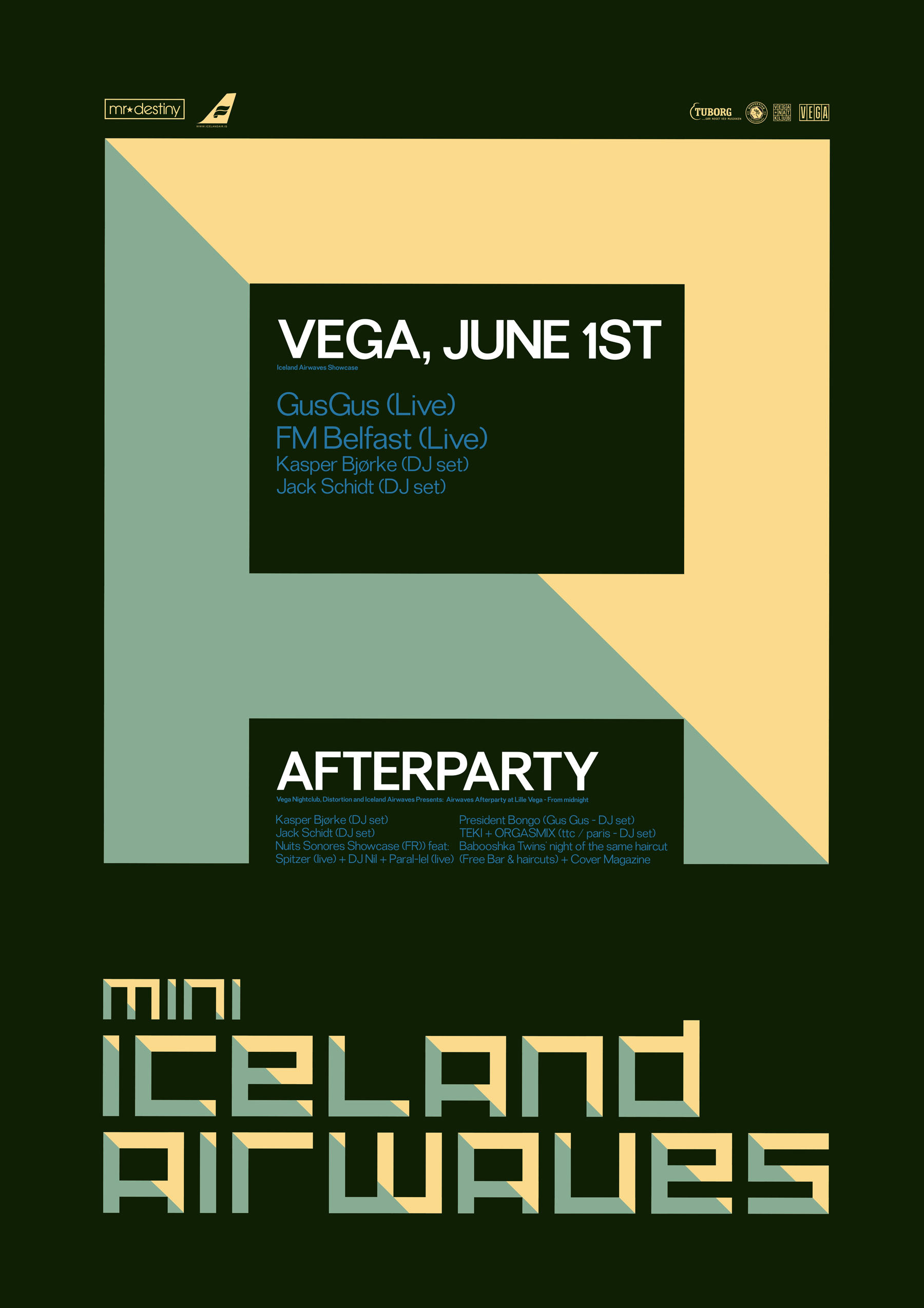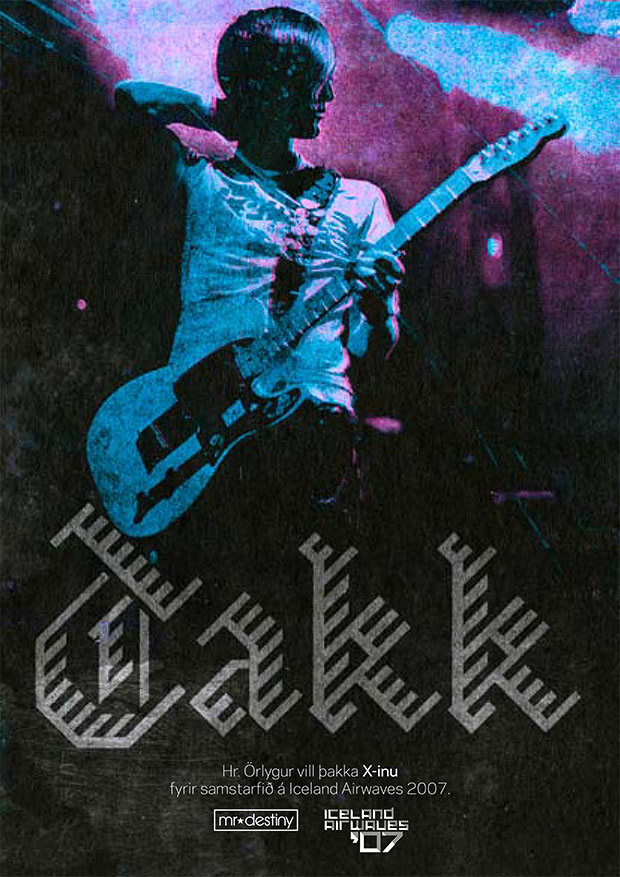 The final project for Airwaves 2007 was a thank-you plaque. The picture was printed in two colors with etching, with custom "Takk" (Thank you) lettering, text and logos superimposed.